project 002.
HUMAN-AI SYMBIOSIS:
WE GROW TOGETHER!
COGNITIVE AUGMENTED COOPERATOR

Comfortbot 1.0 is an interface that users can train their own bots through feedbacks and later on use them as their own cognitive cooperator in decision makings, symbiotic thinkinng and to provide comfort.

How might AI support a Human centered design in the next revolution?" "And what will it amplify? It was about extending AI into the direction of emotional intelligence. Like Microsoft zo and Baby Q incident in China, we've seen that sometimes machines don't learn quite fast enough for our human taste. But when we shut down technologies for not giving the right answer, we forget the very purpose of machine learning which is to learn through human interaction.

And while the impetus for teachinng should not be placed so strongly as it has been on the consumer, we should pay attention to the failures and give them the right feedbacks to improve. In doing so, we will develop a mutually beneficial relationship between machines and humans.

︎2019
As the users train their own, their comfortbots would be able to understand complex situations
and solve unforeseen problems without depending on intentionally programmed datas.
It will explore the process of facilitating empathy, formulation, validation, and even improvisation











PACKAGING DESIGN & COMPONENTS


It is made to contain the 3 main elements.
It holds the comfortbot, a portable version, and the instruction manual.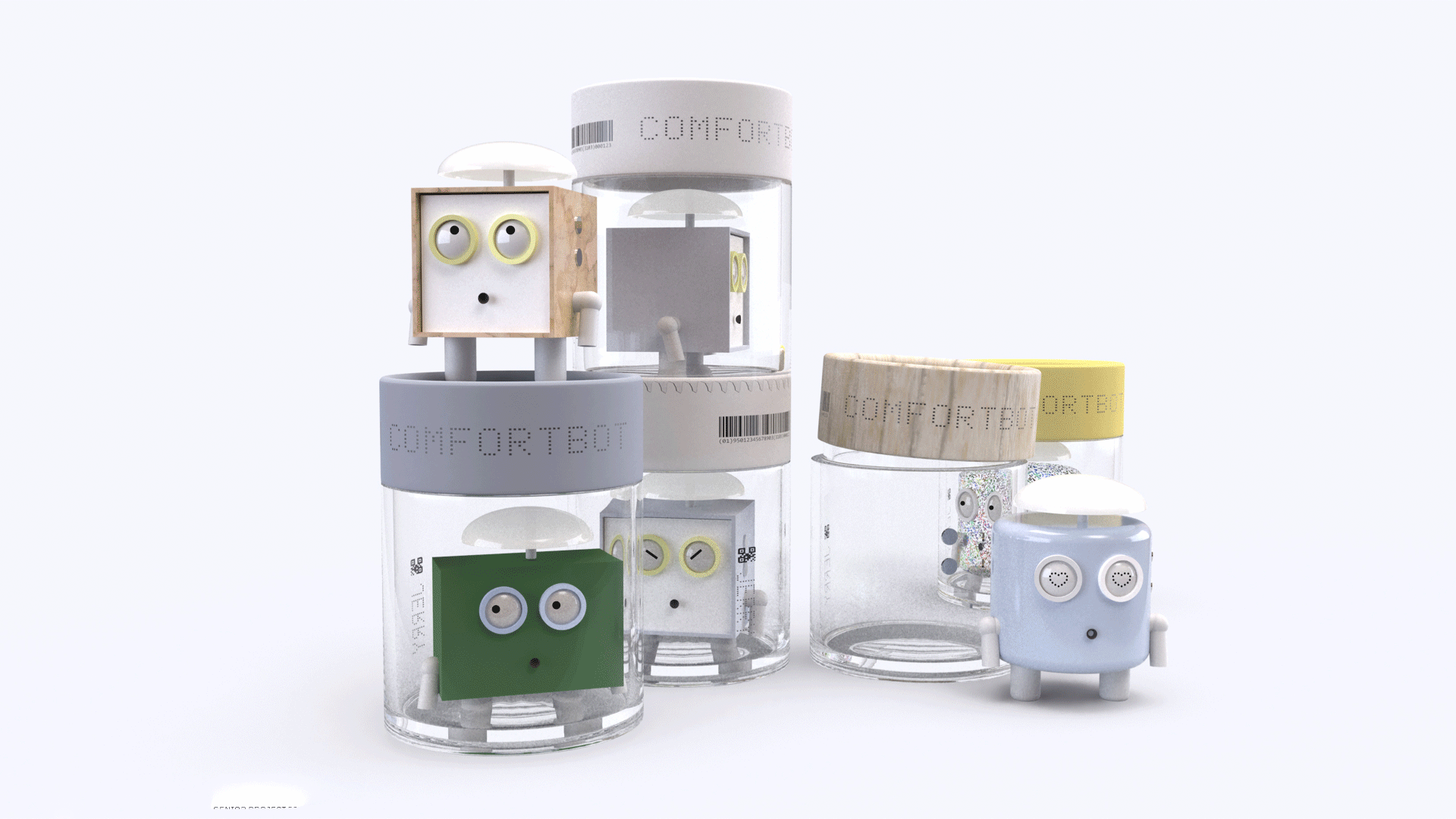 Two essential themes that I put emphasis on were "symbiosis", and "learn and grow together".
Symbiosis describes the way that machine learning-based AI and humans will develop and evolve together.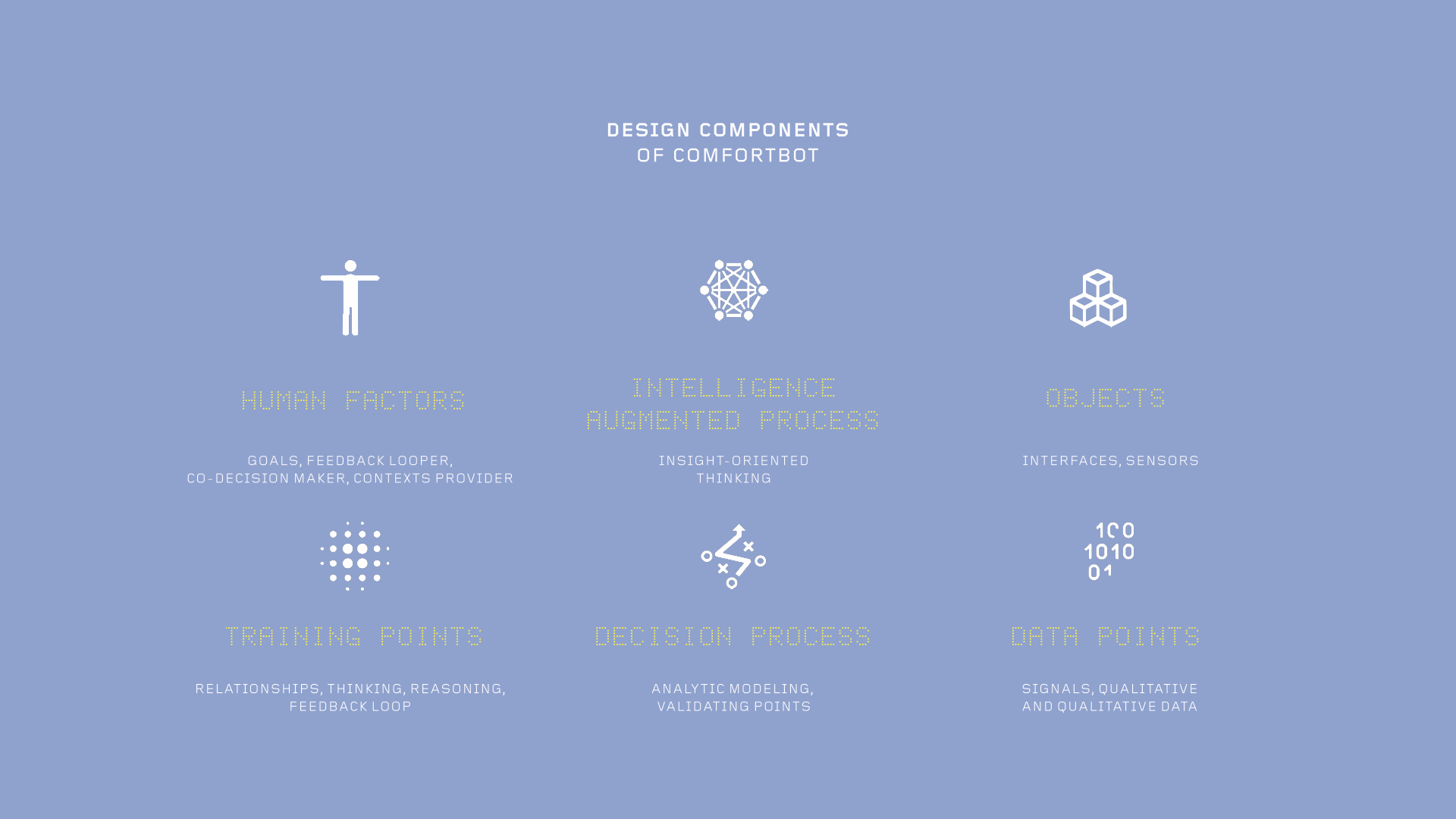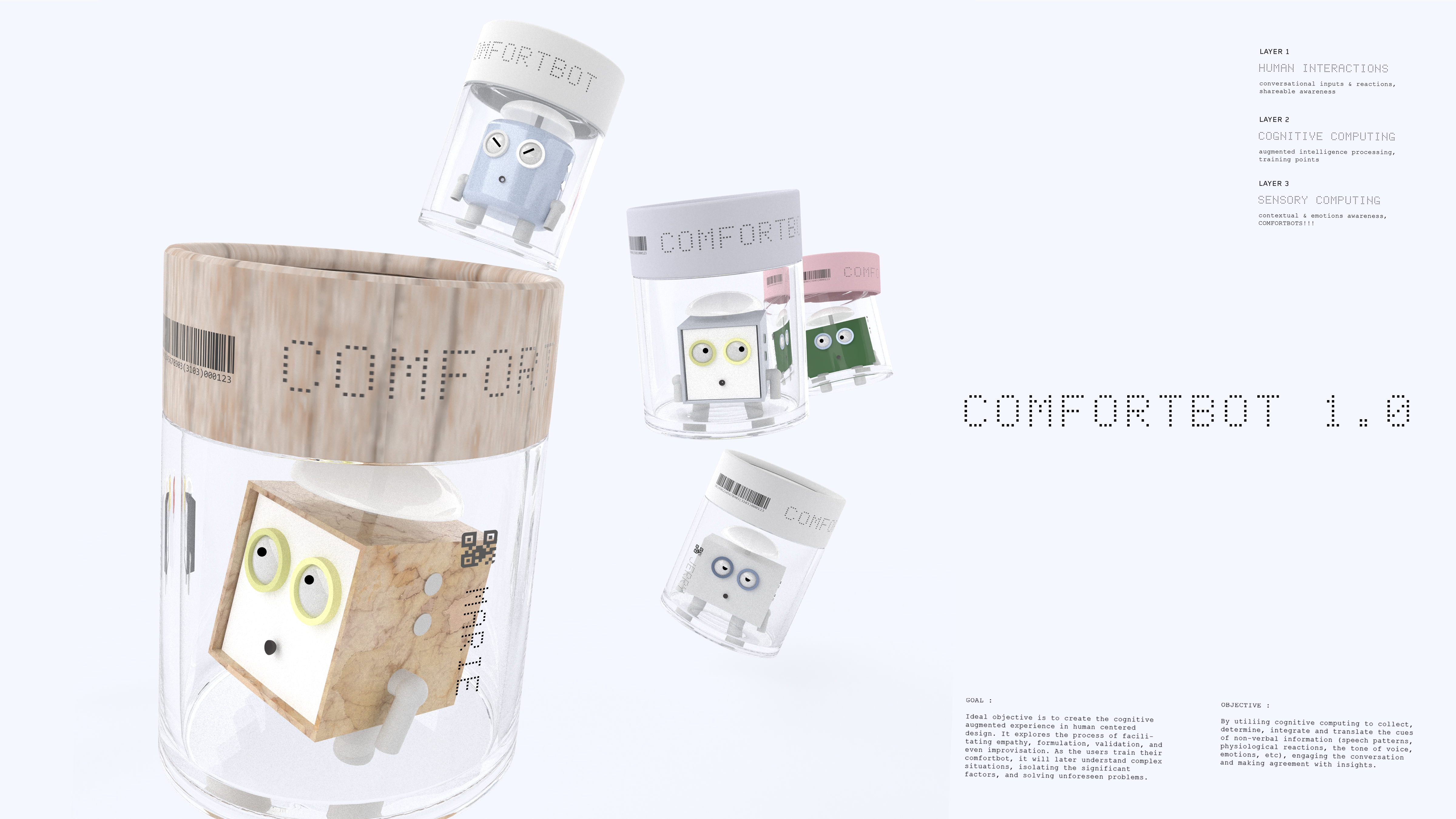 HOW IT WORKS

Users give feedback to train the bot's pre-cognition - if it guesses correctly, you pat it on the head.
These actions represent the pre-cognition interface which is about matching human's instinctive reactions
based on context (time, location, people, etc) and conscious (knowledge, experience, feeling, etc).
For more detailed feedback, the user will tap the bot twice and begin talking. Later on, through numerous
training loops and as it acknowledges more about the user, it will become possible to cooperate
with the user in making decisions
LAYERS


Internally, There are three layers behind the architecture of the model, THe first layer is human interactions.
The second layer is cognitive computing and training points. The third layer will be sensory computing layer.

INTERNAL MODEL

To explain some detail aspects of the comfortbot, i created some internal models. The bot receives small datas. through the camera which is the eye, and speech patterns, or tone of voice, their reactions. For sensory processing, it will first interpret its own emotion statements.



It will come up with their own reasoning, judgement, decision choices suggestions on their own. They will make decisions with the user together by making agreement. Ultimate goal will be a symbiotic thinking. It's not just the AI who is solely giving the insights to the user, but it's more about creating an interface for man and AI to cooperate.

VISUAL ELEMENTS


Visual-wise, more than simply cute, they possesses childlike features elicit an emotional response.It is widely believed that when we see thickened, chunky forms, soft or rounded terminations, a dark recess in our brains - the amygdala - releases a surge of nurturing affection, telling us that we are encountering a child and that we should conduct ourselves accordingly.
EYE CONTACT

The comfortbot makes eye contact with the user and their eyes follows the users eyes, which encourages the users to have more trust in the comfortbot.
The machine can't have emotions but our role as designers would be to create an interface that makes the users feel more comfortable with Human AI symbiosis.
ADAPTATION

HUMAN-AI SYMBIOSIS : WE GROW TOGETHER
As mentioned in the beginning, two main themes of the comfortbot were symbiosis and learn and grow together.
THEY GROW TOGETHER AS WELL AS THE USERS, More training loops they go through, the shape and proportion and overall appearance changes based on each users.
so every comfortbot will later get to have distinctive shapes, as they adapt to their own users.

X AXIS : INTRAPERSONAL (UNDERSTANDING YOURSELF, WHAT YOU FEEL AND WHAT YOU WNAT)
Y AXIS : INTERPERSONAL (SENSING PEOPLE'S FEELINGS AND MOTIVES)
z AXIS : LOGICAL MATHEMATICAL (QUANTIFYING THINGS, MAKING HYPOTHESES AND PROVING THEM
LEG LENGTH : EXISTENTIAL (TACKLING THE QUESTIONS OF WHY WE LIVE, ETC)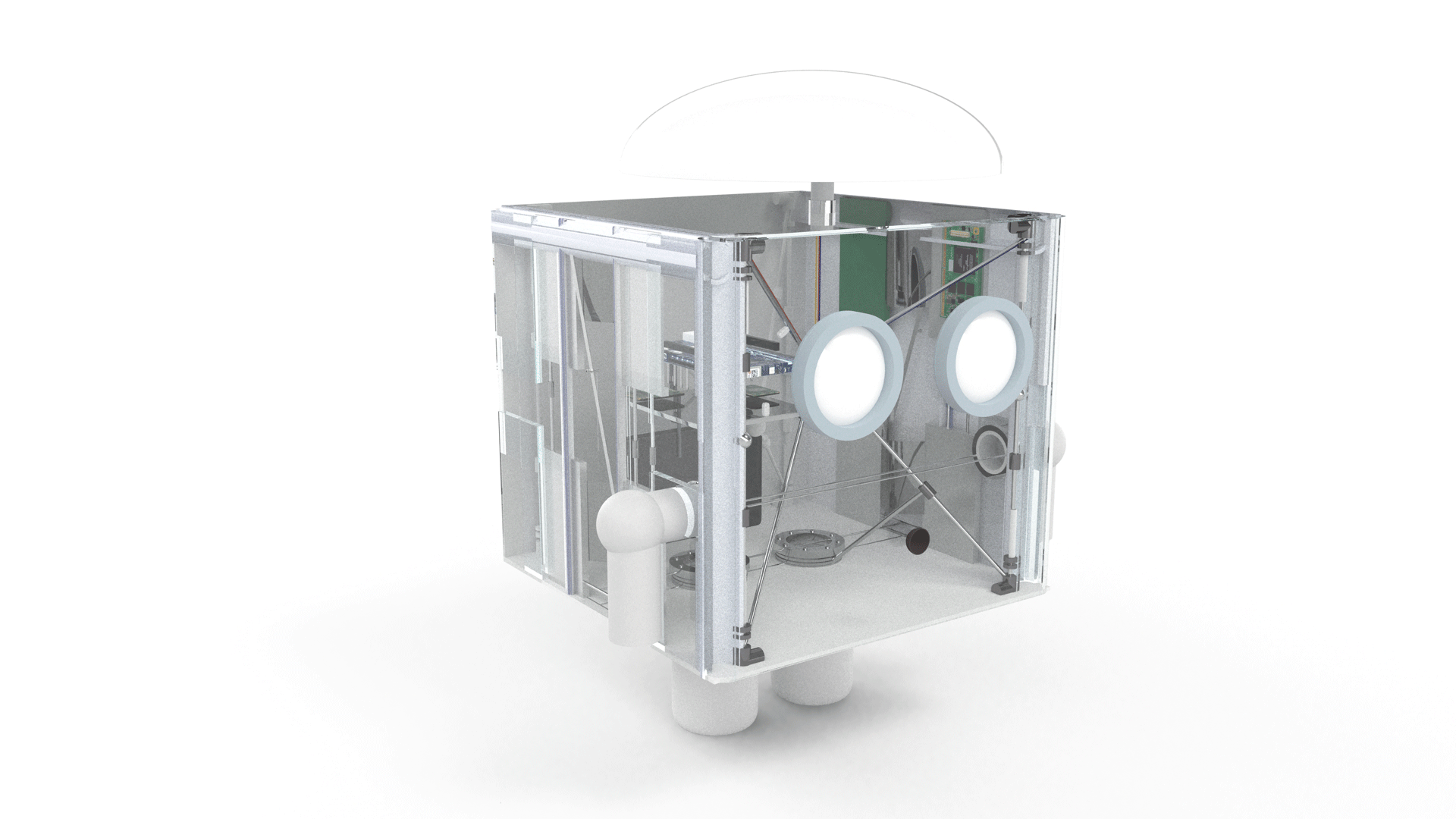 Here are some examples of them growing together with the users :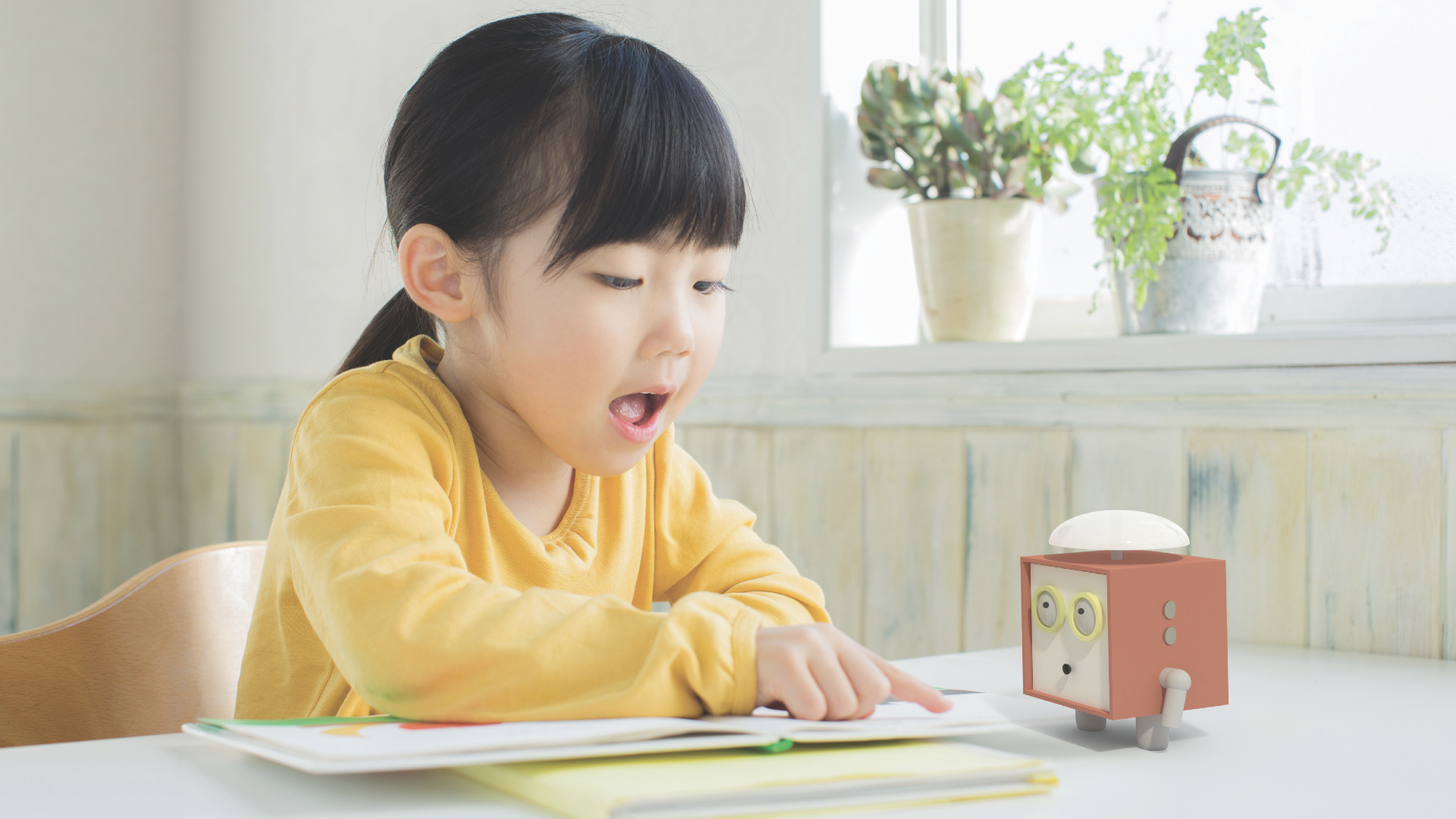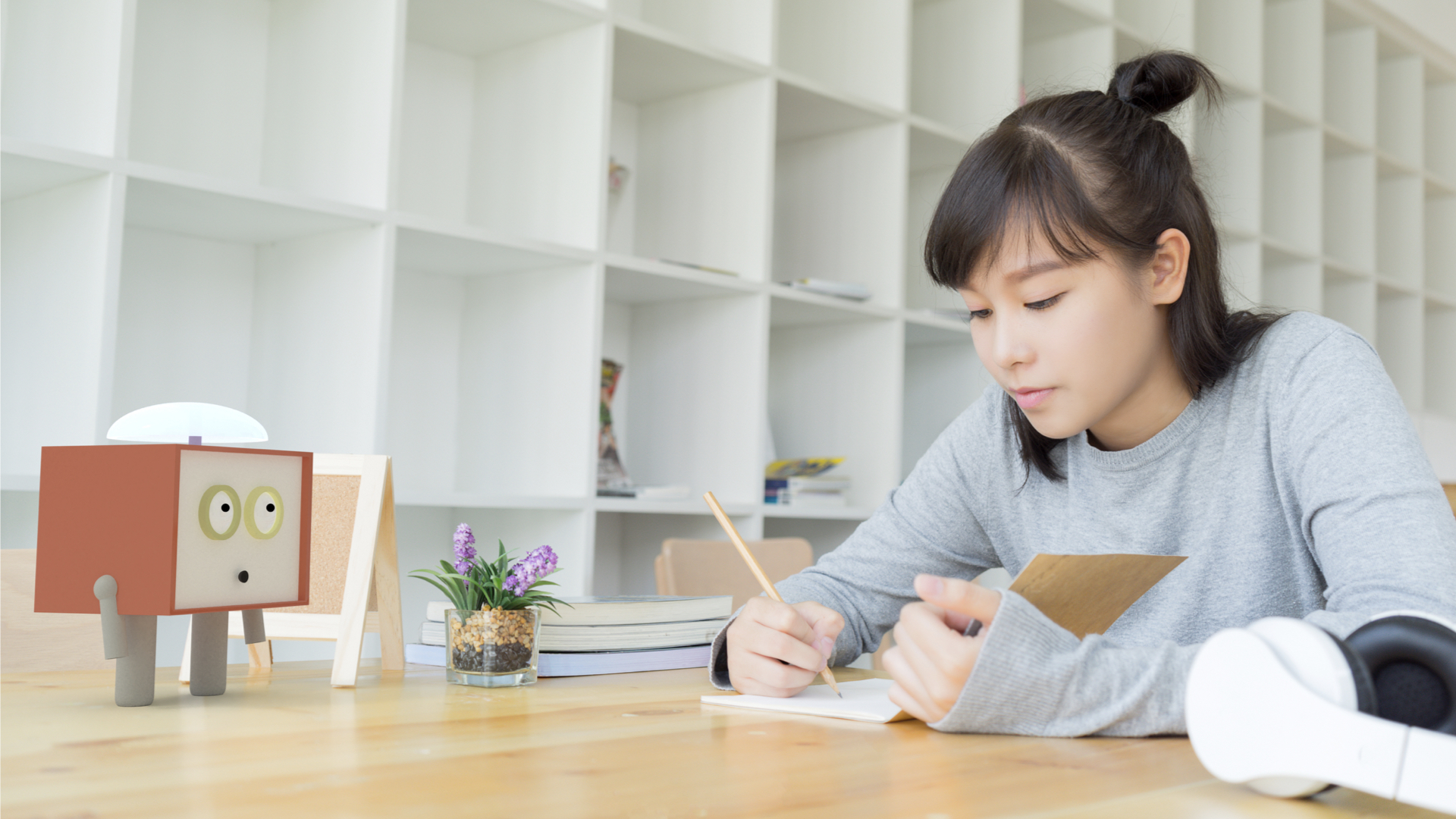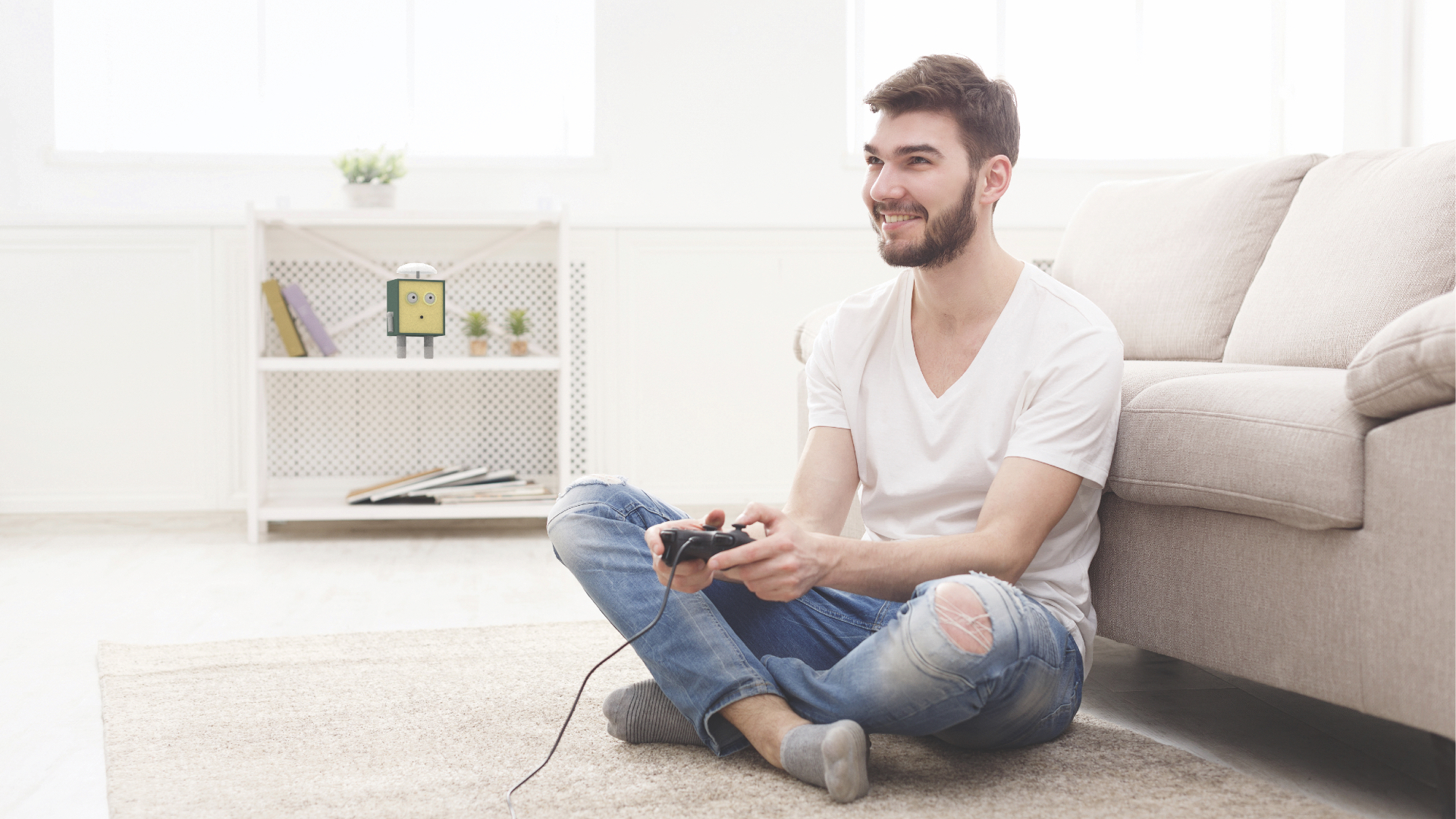 "Technology creates possibilities and potential. But ultimately,
the future we get will depend on the choice we make.
Technology is not destiny. We shape our destiny"
- Erik Brynjolfsson

s


Creating an interface or communicator that emphasies the idea of man ai symbiosis,
can create a room for humans to grow together with AI and use it selectively
and to play an active role as we head towards a Generalied AI age.
We can grow together!!




(from the process...)